– A smart thermostat.
- App
- Branding
- Packaging
- Website
- UX/UI
- Industrial Design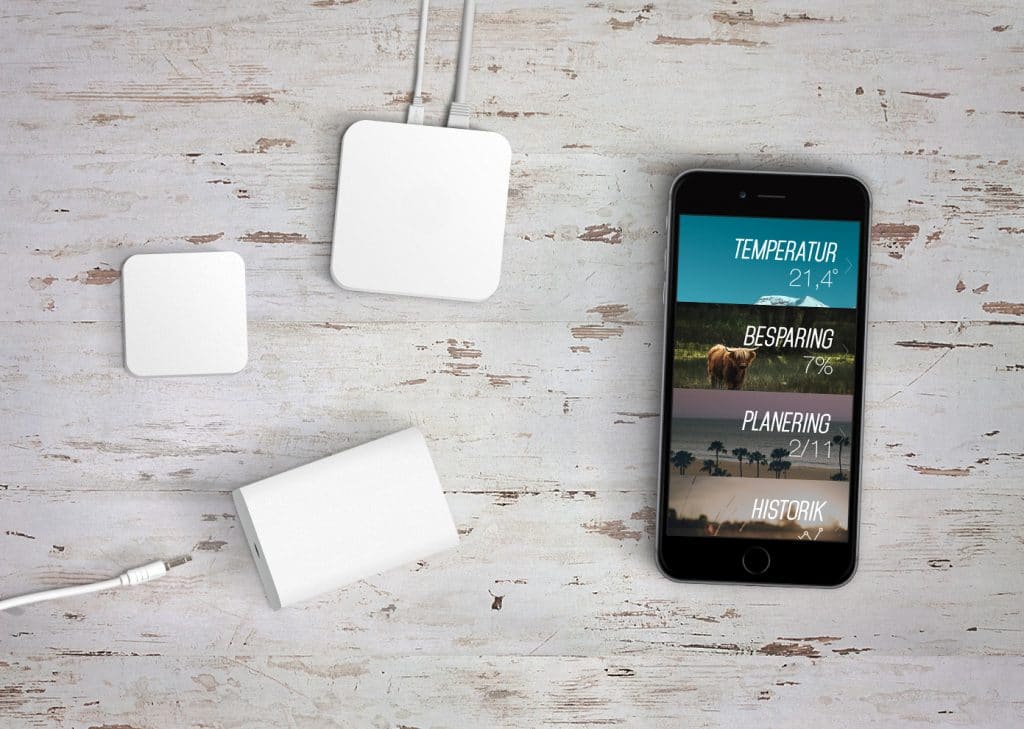 A FULL BRAND & USER EXPERIENCE
Not only have we worked with the regular path of making magical pixels come to life. We started off early on with challenging the full experience. From the first time you hear about a Scandinavian smart thermostat, all the way to a happy customer. Many steps in that journey that have had challenges from all angles but we have together with the team at Ngenic managed to make an extraordinary product get the surroundings it deserves.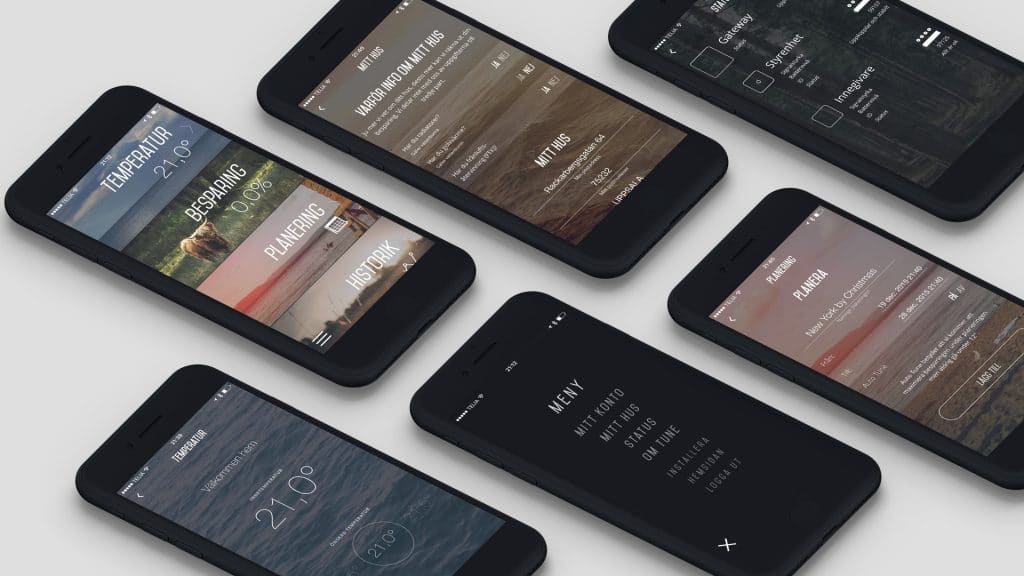 Objective
Ngenic was a startup that had invented something they called heat pump college. They needed everything from branding and tonality to an app that is the users full experience of the product when it's up and running. We started by giving it a name: Ngenic Tune, and calling it a smart thermostat
Approach
The product is great, we just needed to package it for what it is. The no bullshit approach took us very far. Nordic feeling, it's all about saving energy, which will save you money. And then on the way you could still have a great experience no matter if you just come in contact with the brand or with the product.
Results
And the result is amazing, we still work with them updating the hardware design, the app and everything around. Ngenic are now over 40 people and sells their product in stores all over the country.