- The paint company, with an extensive legacy in Sweden.
- User experience
- User interface
- Webdesign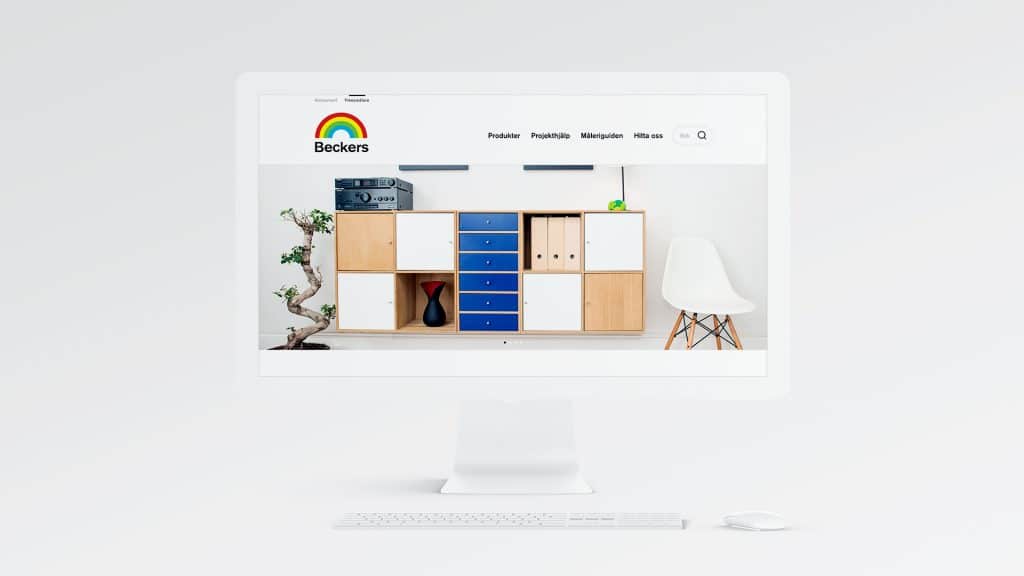 The Beckers dilemma
Beckers, the paint company, with an extensive legacy in Sweden and the Scandinavian countries contacted us and said they wanted a re-design for their pro-site. So we had to dig a lot deeper than we though, but this is where the fun starts. Let's start talking about KPIs and not pixels.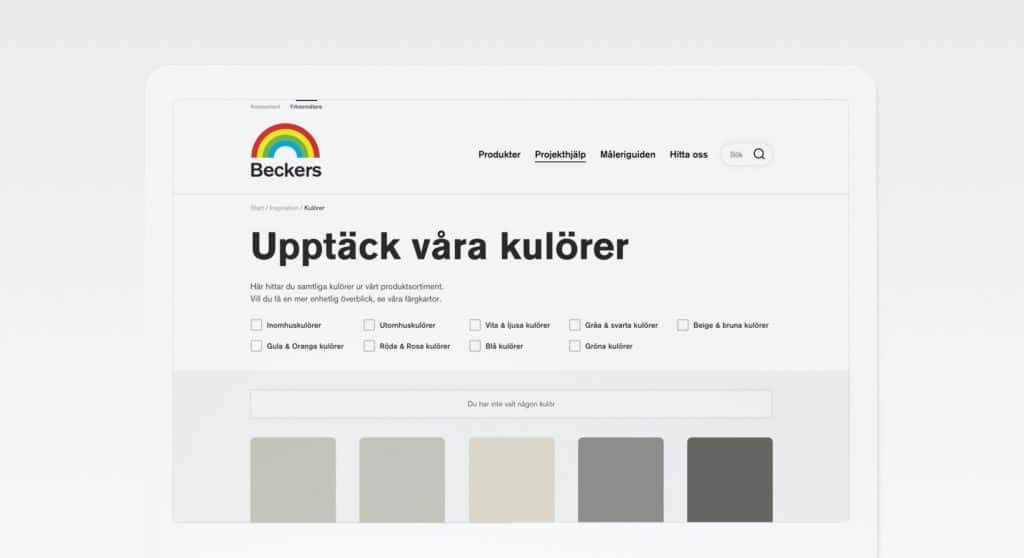 Objective
Beckers called us and said they wanted some new designs for their pro-site. We asked why, why, why, why and why. We started working on a digital strategy, questioning their pro target groups, made extensive research of their users needs and created 12 concepts that would make Beckers Proffs no1 in delivering what their users need.
Approach
User centric with focus on the needs instead of products, the entire process instead of target group specific parts. To strengthen the security and trustworthiness of the brand. Beckers Proffs makes your job easier, internally, and externally.
Results
The strive to increase use both internally and externally, as well as the quality and pride of Beckers Proffs. This gives the user a closer relationship with Beckers, which in turn leads to a greater selection of Beckers products in their daily work. A user centered website. A source, a colleague, a path for personal advice and guidance to get the help one need as a professional in a specific case. A guided journey from untreated to treated surface.